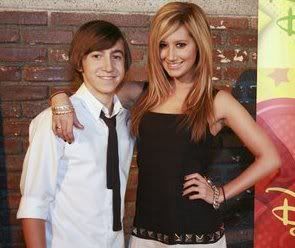 Hey guys, in case you forgot, one of the shows Ashley is involved with airs this Friday on the Disney Channel at 8:00pm (EST). That's right, it the debut of Phineas and Ferb!
I was a little restless today, so I tried to dig up more info on this new show. In doing so, I came across an interview Access Hollywood had with our Ashley, it was pretty cool.
Access Hollywood
:
Ashley Tisdale Talks 'HSM 3' and Phineas and Ferb
Also, for those of you who enjoy the Disney Channel, Phineas and Ferb are now online! Check it out today and see just how cool Ashley's character Candice is! There is even a game!
A Disney Channel Feature
:
Phineas and Ferb
and its own
Interactive Game