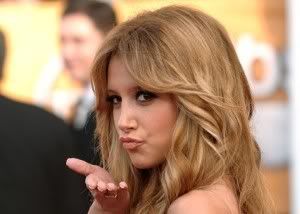 Are you saying there were other celebrities at the SAG's? I don't think many people noticed, especially after taking one good look at Ashley in that beautiful white gown of hers.
In a quote from Gossip Girls, "What a cutie! If there was ever a doubt that Ashley Tisdale could shine apart from her High School Musical gig, it has been put to rest."
Ashley has done things the right way too, no drama coming from her camp, you Hollywood should take some notes from her, she is definitely a good role model for all young people.
Ashley Photos
:
14th Annual Screen Actors Guild Awards