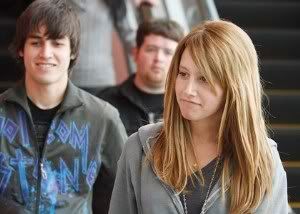 The life of an actress and a singer is a busy one, so Ashley tried to squeeze in some last minute fun with family and friends before heading out of the country to New Zealand.
Ashley was spotted at the 'Marmalade Cafe' in Sherman Oaks with her mom and then afterwards out with her boyfriend Jared Murillo (backup dancer) enjoying some shopping.
Ashley travels to New Zealand soon for a film called They Came From Upstairs, her plans are to meet up with the cast later in the week, filming is expected to be completed in April.
Ashley Photos
:
Ashley's Saturday with family and friends