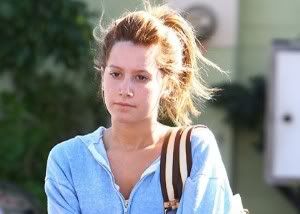 Ohhh Ashley, we really don't want you to leave ...
Earlier today Ashley got in some last minute McLovin' at a salon in Los Angeles. The word is that she had the works; a manicure, a pedicure and even had her legs waxed.
You know what I love about Ashley? I love that she is who she is. She is even more beautiful 'not' all made up by Hollywood stylist, she's not afraid to be herself.
Ashley travels to New Zealand soon for a film called 'They Came From Upstairs', she plans to meet up with the cast later this week, filming is expected to be completed in April.
Ashley Photos:
Ashley's trip to the nail salon